Why do real estate agents partner with Leno?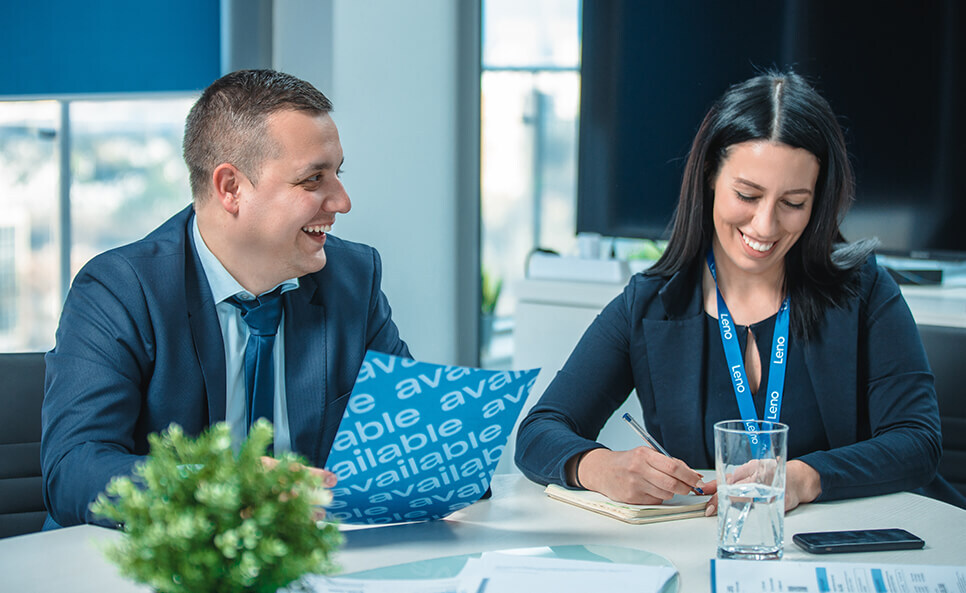 The real estate market is becoming more dynamic, and the competition among agents is fierce. How can you offer something different or extra to your clients, to win them over and make more deals? More and more real estate agents are partnering with Leno to have a competitive advantage.
Despite the pandemic, the real estate market continues to grow. Part of the reason is the inflation that everyone expects and the Bulgarians' preferences to own property instead of holding money in a bank, especially when banks pay about 0% on deposits.
Property sellers 🏘

However, the market is not only in the direction people with opportunities buying properties in newly built buildings. There are also many people who want to sell their home, and the reasons can be many:
relocation to another city/neighborhood
need of a larger home
over-indebtedness on loans
business venture
a need for free funds
How do agents help these clients? Photographing and listing the property on several specialized sites is not enough. The client can easily do that himself, without paying 3% to an agent.
Let's see how the partnership with Leno adds value and makes a difference.
Services you can offer 🤔

Leno is not only a lender, who lends when the banks can't, but also a credit intermediary (incl. bank loans), an insurance broker, and recently an active iBuyer ("instant buyer").
Let's take a closer look at how each service could be helpful to you as a Leno Partner.
1. Borrow first and sell later

You have a client who wants to sell his property because he needs money. While you are looking for a buyer at the right price, you can offer financing from Leno. This way, you will negotiate exclusivity much easier, and the client will have much more patience in the future.
2. A loan for repairs before the sell

Many homes are simply unsaleable because they need small (or huge) renovations. Also, such repairs would raise the price of housing by 20-30%, and respectively, the agent's commission. Even if the client agrees with your advice, he will not be able to make the repairs if he has no funds or is in a rush - a problem that can be solved with financing from Leno, combined with exclusivity for you as an agent.
3. A loan for repayment of taxes, foreclosures, and liabilities before the sale

You may have had a situation where you have a buyer and seller ready for a deal, but the deal cannot be closed before the seller's taxes are paid, or foreclosure is lifted. Leno's legal department has exceptional experience in such situations - we will offer free consultation and financing in order to repay debts, and you will be the agent - rockstar. 😎
4. Direct sale

More and more real estate agents are also becoming direct buyers (iBuyer) or at least advertise themselves as such. However, this business model requires serious financial resources, which most agents don't have. Leno JSC is a financial institution with BGN 51 million in assets, which aims to become a major instant buyer in Bulgaria, and your partnership with us will give you the competitive advantage you need.
5. Purchase before a sale

Covid-19 has changed the way we live, including where we live. Working from home, many people realized that they need a larger home or prefer to leave the big city. Usually, however, this relocation is as follows: first, you sell, then you buy. At Leno, we believe that the best practice is "Buy first, sell later" or "buy first, then sell". We will finance your clients' purchase, and you will close two deals.
6. Purchase financing

You have a young or middle-aged client who wants to buy a home with a loan. Quite common, isn't it? Maybe the client is already approved for a home loan from a bank. Or maybe you should help him with that? And what happens if the bank refuses a loan? Is the deal over? Partnering with Leno can solve most of these problems, and you can keep the client.
About the partnership with Leno 🧐

As a real estate agent, partnering with Leno can offer you many advantages. In addition to being able to offer Leno's products to your clients (and earn high commissions) we will also provide you with the following advertising tools:
A unique referral link to Leno's website (www.leno.com/your-name). Share this link, and registered customers will be considered yours.
Widgets Leno Certified Partner you can place on your website or newsletter. If you still don't have a website, we can create one for you.
Banners to optimize the use of your referral link.
PDF presentations.
Becoming a Leno Certified Partner is quick and easy. Learn more.

Career as a real estate agent at Leno 🥇

If you are an experienced real estate agent and you are looking for a new company to join, maybe Leno is the best place for you. We look forward to hearing from you at
Who we are 🚀

At Leno, we believe that the financial system should work equally for everyone. That is why we create financial solutions for the people and businesses that don't have access to bank financing.
75,000+ processed loan applications
17,100,000+ EUR, lent to clients
7+ years of lending experience
Our mission is to help in difficult situations where the payday loan is not enough. We provide mortgaged-backed loans to individuals and businesses, despite bad credit history, liabilities, and all other reasons other lenders use to say no. To provide access to lending to everyone.