Forex trading. 5 tips for beginners.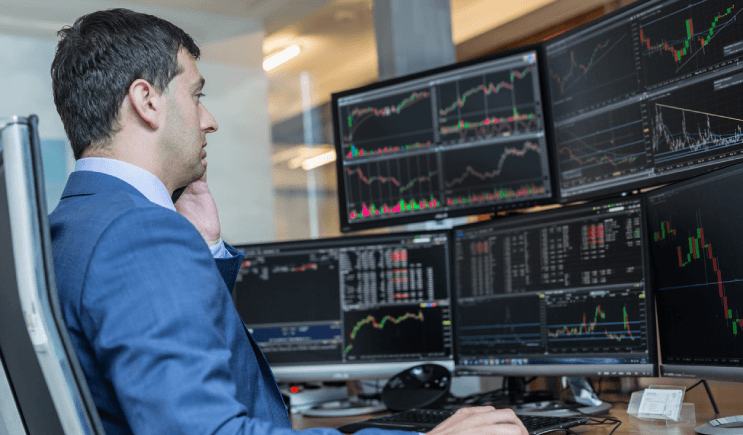 The Forex market (Foreign Exchange Market) is by far the largest market in the world. It holds trillions of dollars, it is open 24 hours a day - five times a week, and unlike any other market, it allows you to trade with assets even if you haven't purchased them. All those features make forex trading highly preferable to many traders. Even though its structure may sound fairly simple, it requires a certain level of knowledge in order to make successful trades.
Here are a few tips for beginners that can make forex trading a bit easier to grasp.
1. Begin small
As a newbie in forex trading, it is highly advisable to start with small investments that you can afford to lose. Remember that trading has its risks. With practice, a better understanding of the market, and good risk management strategies, your investments can be scaled up.
2. Practice, practice, practice
You probably know by now that practicing is the best way to learn a new concept or gain more confidence. By opening a demo account, you can practice the basics, learn to take a strategic approach, and become familiar with the platform. On the other hand, live trading can be very stressful. Once you start trading with a live account, you will quickly notice the difference.
3. Set realistic expectations
Many who fail have unrealistic expectations. Making a million from investing one hundred just isn't going to happen. Therefore, new traders need to understand what is possible and look for modest gains. Gaining 5% from one-hundred-euro investment yields 5-euro profit. It may sound small, but it is many times better than a savings account with the bank! However, 5% is a realistic target for returns, especially for a newbie.
4. Your most important asset – patience
Trading is difficult, mostly because it requires a lot of knowledge, but also because it requires patience. One should never make an impulsive or emotionally driven trade. Analyze the market in order to gain a full understanding of it. Professional traders' emotions should be completely excluded from trading. No wonder why software such as Expert Advisors (EAs) and High-Frequency Trading (HFT) do so well.
5. Have a full understanding of the investment risk
Keep in mind that FX trading hides a lot of risks such as interest rate, counterparty, transaction, and other. Forex trading is neither simple nor easy. Therefore, you have to always think twice about the positions you want to open!