What to do if you get laid-off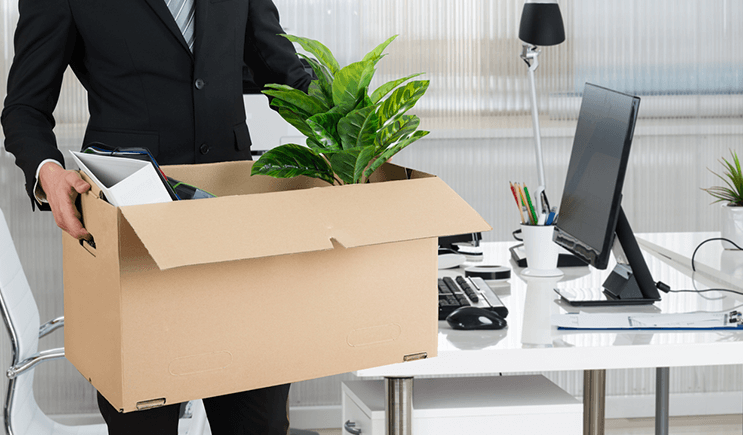 This hard-hitting sentence from HR evokes momentary hatred. People, who have been devoted to their professional routine, feel the ground disappear from beneath their feet. However, you need to act wisely and focus on the future.
We introduce you to a few steps that can help you recover faster and avoid thinking that this is the end of the world. You will be surprised how a negative event can lead to a positive outcome.
1. It's not your fault, so don't blame yourself
Firstly, lay-offs happen when the firm is not able to afford you anymore. It does not mean that you do not have potential. So, you need to keep a relaxed mind and accept the lay-off for what it is—a misfortunate incident, nothing more.
2. Make your way out professionally
Have a discussion with the HR about the current professional condition of the firm because you deserve to know. Do not lose your temper, as it could hamper your chances of getting the final pay wired into your account. In addition, as the final proceeding is done, ensure the date and timings of the final incentives such as the pension fund, releasing letter, referral contacts, gratuities, etc.
The more professional you behave, the more you increase your chances to be recommended to another firm for a similar job role. This is how one exits with grace while growing the social network at the same time.
3. Take some time to reflect on it
You should not make decisions when you are highly emotional. Avoid complicating the situation by overreacting. So, as an immediate alternative, you need to forget about what has happened.
To do so, you can either chill at home or dine-out with your friends at your favorite restaurant nearby or even take a day-off and do nothing.
4. Bills bills bills
Our liabilities never end even when we are unemployed. Utility bills, loan payments, and other expenditures are always pending. So, before you start looking for a new job, put together the payable bills.
It gives you clarity of the amount you owe. If some payments are paid on a fixed date, it's advisable to note them in a diary - a gentle reminder of how long you can cover them.
5. Follow-up with your referrals & get down to the interviews
After you have analyzed your expenses, call-up friends, families, and referrals and let them know your urgent need for a job. Otherwise, you must always keep an account active on the job portals - even when you are employed. At the time of the phone calls, be professional, and trust your abilities. Keep a schedule with regular interviews.
We recommend you to be open about your previous experiences and the fact that you've been laid-off. After all, accurate information and honesty is the key to starting your professional journey with better opportunities.