What does it mean to be an influencer?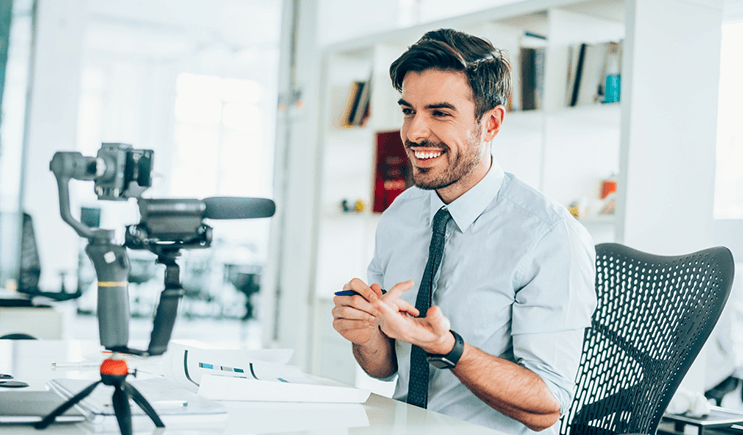 "Oh yeah, I've seen him, he is an Instagram influencer!" – here is a sentence that even the founders of the platform didn't see coming. From a social media that just a few years ago had less than 50 million active users to the top 3 most popular social media platforms. Moreover, Instagram is now a very effective advertising channel, as well as a workplace for many. Even so, many are still uncertain whether you can earn an income by being an Insta influencer.
Let's take a look at what Instagram influencers do and if there is a future in it.
1. What is an influencer?
Instagram influencers are people that have managed, throughout time, to grow a large number of active and engaged followers on their profiles. This demonstration of different lifestyles is one of the most effective ways to reach the generation of millennials and generation Z, especially when they are Instagram's most active users. These profiles can be of various kinds such as beauty tips, fashion, travel, fitness, the list goes on. One of the most essential things in influencing is – posting high-quality photographs and videos. 🤳🏽 You know how it is – we are all models and photographers on Insta.
2. High-quality content
We already mentioned that high-quality content is the key to having a well-build IG profile. Similar to vloggers, IG influencers spend a lot of time editing their photos to make sure that the content on their profiles looks and is of very high-quality.
3. How do influencers make money?
In a social media dominated world and with television almost on its way out, advertising had to step up its game. After an influencer invests enough time and effort into building his or her profile (not to mention that even dogs can sell dog food on Instagram), different companies start contacting them to negotiate a deal. An influencer is getting paid for either posting a video, a story, or several photographs while displaying the product they are advertising. Of course, companies take into consideration the ratio between the number of followers and the number of likes on a particular post. There are a lot of fake profiles, which can generate a massive number of followers but low engagement rates. So, when you begin working on your profile, make sure to establish an organic audience, because that is of great importance.
4. Where to start?
Even though many people think that it is not that hard to grow a big social media account, most of us know that the reality is different. First of all, Instagram influencers are differentiated mostly by one thing – their style. As you know, an Instagram profile resembles a portfolio. When you are looking at a particular IG profile, it is not only the photos that catch your attention but also the way they are arranged. Influencers spend a lot of time on choosing what to post, when to post it, what to say about the photos, and even what emojis to use. All of this determines their personal style and uniqueness and makes their profile stand out.
So, before you start, make sure you have a clear idea of what your style would be and how you will present yourself in the online world – this is your business card.
5. Where to start?
Before we say anything, scroll down your Instagram feed. How many sponsored posts did you see? Our guess is somewhere between 8-10. Most of which have lousy targeting and are not, in any way, related to you. This is the beauty of Instagram influencing – an ad is being shown to you in a less obvious way, while still perfectly delivering the advertising message. Many companies build their advertising on relying on influencers. Moreover, many influencers start their businesses only by advertising on Instagram. This is how powerful Instagram influ