5 entrepreneurs who changed the world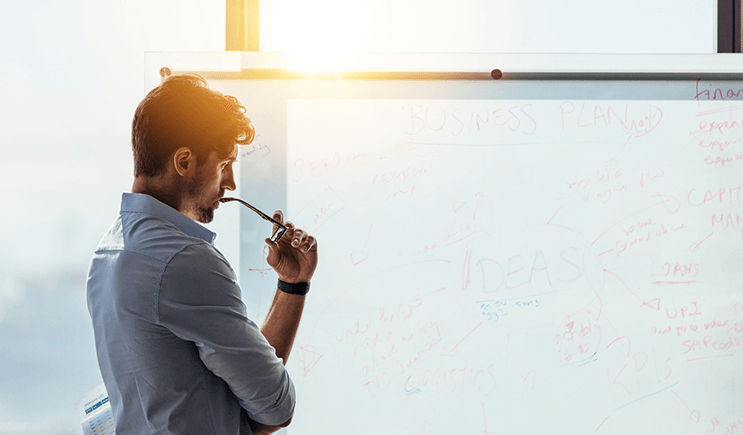 Let's take a look at 5 absolute game-changers. See if you can spot yourself.
1. The visionary
No wonder we begin with the man who changed the industry way before he introduces us to the iPhone. The classic story of finding success in your parents' garage is also part of Apple's history. Тhink they invented the computer mouse or the touch screen? Well, you are wrong. However, they became revolutionary products once Apple Inc. got into the game. Why? Because Steve Jobs was a visionary leader – seeing years ahead of his time, while still sitting in his parents' garage. Even back then, he knew that the world as we know it is about to change. The rest is history…
2. The businessman
Bill Gates is, without a doubt, one of the most successful people in the world. He has been number one on Forbes' Wealthiest People ranking list more than 6 times. Gates co-founded Microsoft in 1985. Since then, the company has flourished into being one of the most successful corporations in the world. Bill Gates stepped down as CEO of Microsoft Inc. in 2014 while remaining the wealthiest person in the world for 4 consecutive years (2014 - 2017). He is widely known not only for being extremely competent in his craft but alsoн for recognizing business trends and good business deals - a quality that very few computer geeks possess.
3. The risk-taker
Elon Musk is known for founding PayPal, SpaceX, and Tesla. These companies are not only recognized for being successful but also for changing the game. And if running SpaceX – a private aerospace manufacturing company doesn't seem like a big risk, think about his latest project – The Boring Company – an infrastructure and tunnel construction company that aims to ease Los Angeles' traffic jam. Ambitious, huh? That is what drives Musk to be productive and often very, very successful – going after something that most investors will not. These investments have also led him to put his own money in two of his companies just to save them from bankruptcy. And if all of that doesn't define him as a risk-taker, we don't know what will.
4. The new generation
Mark Zuckerberg – the guy who is constantly part of our daily lives. Facebook's growth from a company founded by a couple of college students to one of the most successful companies in the world continues to astonish us. A few years ago, the company purchased another social media network - Instagram for the sum of $1 billion. Recently, Instagram was estimated to be worth $100 billion. Think about that! Both Facebook and Instagram have evolved from entertainment companies to advertising, e-commerce, informative, and educational channels that are part of our lives for an average of 2-3 hours per day.
5. Everything is possible
That's right – everything is possible. Amazon proved that – from selling books online to selling… well, almost everything.
The vast expansion of Amazon on the market is a topic that cannot be covered in one paragraph or a few sentences. It definitely beats everything that we have ever seen. On top of that, Jeff Bezos became the wealthiest man alive for two consecutive years (2018, 2019). Every time you want to buy something, think of Amazon – that was the CEO's goal. Amazon changed the way we shop by becoming the most successful retail company in history.
The philosophy – "to understand the present, you must know the past" applies here as well. Whatever your business ambitions are, learn from the best, implement their best qualities, and subtract their mistakes in order to create your own empire.