What does it mean to be a vlogger?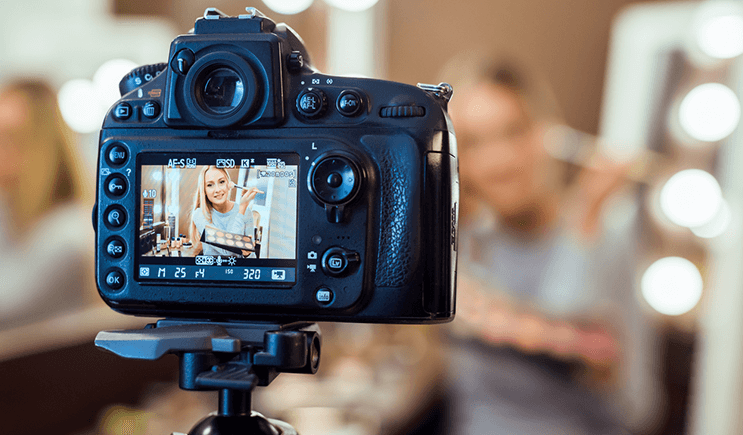 With the advent of the internet in our daily lives and with platforms like YouTube becoming more popular, new professions like vlogging emerge. Here is everything you need to know about this subject:
1. What is a vlog?
The vlog is a video blog. This means that the content you would usually include in your blog is presented in the form of a video. According to the topic of their videos, vloggers can talk in front of the camera at home or "take" their audience to different places. The most popular vlogs in Bulgaria are about beauty, travel, and lifestyle.
2. How do vloggers make money?
Did you notice the ads that appear every time you watch a YouTube video? Vloggers also profit from these ads, so the more people watch their videos, the more they end up earning. Of course, the same as bloggers, vloggers can profit from affiliate marketing, partnering with different brands, their own digital products, and subscriptions. And recently, a lot of vloggers started offering their own merchandise such as T-shirts, caps, mugs, and others.
3. Where to start from?
Start by researching famous vloggers in Bulgaria and abroad. You could also find a lot of materials on how to start your career in vlogging on the internet. The next step is to define what you want to vlog about. Maybe you want to tell the world about your hobby or how you spend your day? Afterward, you should acquire the right equipment. Think about what will you need for filming, how will you edit and would you need special lighting. After that, you are ready to start.
4. Does vlogging have a future?
Nowadays consumers are becoming more demanding regarding brands – they have to be environmentally friendly, in biodegradable packaging, suitable for recycling, healthy, bio and etc. Parallel to this, the competition is getting tougher and the market is getting oversaturated with different brands and services. More often before making a choice, millennials consult with the internet. They follow different bloggers and vloggers, from whom they get advice and learn about new products on the market. This is why companies often reach out to bloggers and vloggers – by sending them products to test, paying them to write sponsored content, inviting them to different events and collaborating with them in different ways.