Brexit. Earn from it!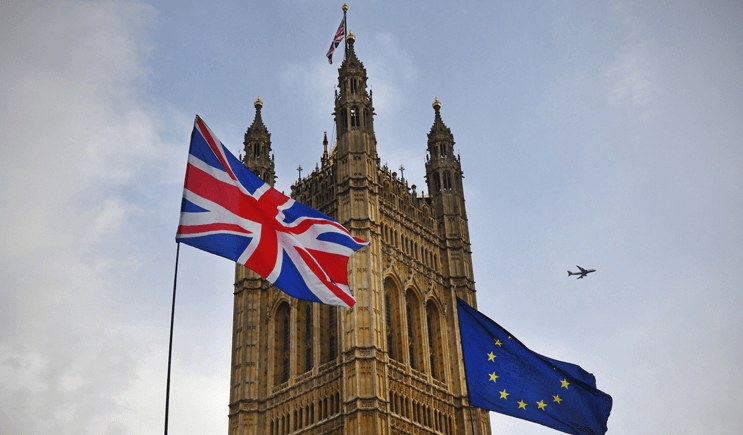 During the global financial crisis of 2008, only a few people recognized that the US housing market was, in fact, a bubble that was about to burst. What did they do? They made a profit out of betting against the US economy in case it goes down, as it actually happened. Why should Brexit be any different? The market constantly goes up and down, and there is always a reason. With knowledge and foresight, many can actually benefit by making profitable trades.
The currency market has already experienced some downfalls. The pound is constantly changing since the UK announced it would be leaving the EU. Prognoses are that if a no-deal Brexit occurs (UK leaving the EU immediately) the pound may drop to its lowest in a long time and lead to a total economic catastrophe in Britain and across the Eurozone – many members of which rely on trade with the UK. Even so, experts believe they are ways to benefit from the situation. That, of course, can be true if you are a well-experienced trader and are able to recognize and analyze every movement on the market. The no-deal scenario will have everything happen very fast with little time to react whatsoever. So, whatever your plan is, you have to be ready to execute it.
Experts are advising companies to create emergency funds in case things go down fast. The UK itself is also preparing for an eventual negative outcome, ever since Teresa May was a Prime Minister.
For the regular people and everyday life, Brexit could be very damaging, of course depending on how it all ends. Goods, fuel, and the prices of other commodities might drastically rise. Some products, as medical supplies might even disappear from the market. One thing is sure, peoples' life will change dramatically. If a no-deal Brexit occurs – and the UK Parliament has, in fact, passed a law making a no-deal scenario illegal – there is a big chance the market will move faster than ever. However, as with the financial crisis of 2008, with market movement, trading opportunities for the well-prepared arise.
On the other hand, some countries might actually benefit. One example is the US – UK Free Trade Deal (only possible after the UK leaves the EU). The deal will allow free trading of goods and provisions between the two countries. Such deals are also being negotiated with Asian countries. The idea is to have a better connection with other strong and powerful economies that can ensure better business deals and opportunities for the country since trading inside the EU will be difficult once the country is out.
Just a couple of weeks ago a concerned UK citizen in Leeds confronted Prime-Minister Boris Johnson on why he is not in Brussels negotiating a better deal for the country. With a nation divided into two – remain or leave, the UK will continue to be in a difficult spot even if it manages to negotiate a profitable deal. However, the market movements following October 31st will create numerous trading opportunities for the well-prepared and well-experienced.