5 easy ways to save money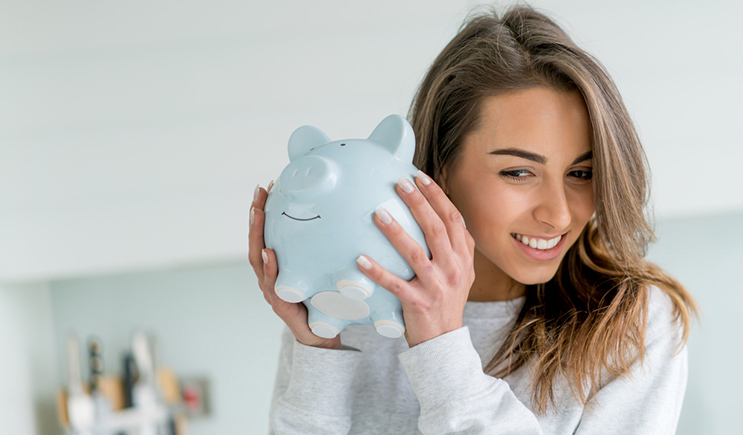 Saving money is an integral part of the financial wellbeing of each person. However, often we restrict our spending without saving any money, Follow these methods and you will no longer have problems with your piggy bank:
1. Negotiate your bills
This is the best way to save money without having to restrict your spending. Try negotiating a lower rent, telephone or internet bill, gym membership or another service. Make a list of all the bills you pay and one afternoon call all service providers to try and negotiate lower rates.
2. Delete your credit card information from your browser
Nowadays online shopping is as easy as possible. Everything you need is one click away. But here comes the treat of overspending. A lot of online shops save your credit card information and simplify the placing online orders to the maximum. Almost anyone has ordered something before even thinking if he actually needs it. These situations could easily be avoided if you delete your credit card information from your browser and the online stores you use. This way by entering your card details again you have the time to think if you really want to place the order.
3. Look out for hidden discounts
Before making your next online purchase, register for the newsletter of the company and wait for the confirmation letter. Often companies send vouchers for 10 -15% discount to thank you for registering. This way you will also be the first to know when there are discounts and offers. Also, don't forget that often big companies offer their employees different cards or vouchers with discounts. Ask the Human resources department whether you are allowed such bonuses.
4. Cut the subscriptions you are not using
Write down all the subscriptions you have and how many of them you actually use. For example, we often sign gym memberships with the idea that this way we will be more motivated to actually exercise. Months pass by but we've been to the gym only several times. These are not money well spent so cancel your membership and pay for each individual gym session.
5. Refinance your loans
If you are unable to negotiate the terms of your loans with your lender consider refinancing. It is quite possible that another lender will offer a lower interest rate or lower monthly installments.