Can't wait to be a home owner?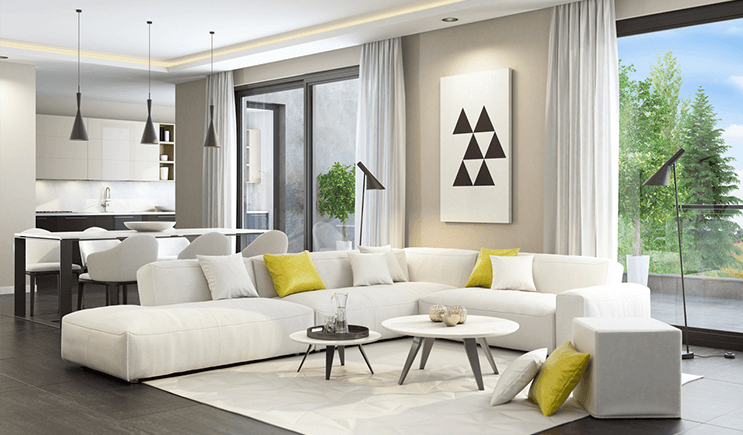 One of the most exciting things in life is the purchase of a new home. Not only because this marks your independence or because it is a great way to invest, but because it marks a new beginning in your life. However, every beginning is both exciting and scary. This significant step that you are about to take certainly has the power to change your life. The housing market is full of attractive offers, and even though this sounds very appealing, you will soon find out that it also leaves room for mistakes.
Let's take a look at some of the most common mistakes young homeowners make.
1. Paying attention to offers you cannot afford
One of the most common mistakes that you can make when looking for a big purchase is failing to be objective and focusing on what you can't afford. First, such a mistake will cost you a lot. And second, before starting to look at houses, figure out what is the price range you can afford. Otherwise, you will end up not only wasting your time looking at offers, you can't take any action on, but you may also end up buying a home that surpasses your financial capabilities. Such actions can quickly get you into a debt bigger than you can handle.
2. Demanding things to happen right now
If you've been living on rent for a long time, the chances are that you are more than eager to invest your money in your own home. Unfortunately, the thinking "I want something and I want it now" is not the wisest way to go. Try to put more thought into it and to pick the right moment to achieve your dream. In other words, when you are ready, not when you feel pressured.
3. Looking for the perfect home
Remember the last time you went on a vacation and how you had everything planned out prior to leaving? Where you are going to go, what the weather will be like, what you will wear? Now, do you remember how it ended up being nothing like you planned out, and that ruined your mood? Exactly! Expectations for a perfect scenario can ruin your mindset. Be more realistic towards what you are expecting to see and, more importantly, what you can afford. The chances are that whatever you end up buying is not going to be perfect, and it will need a little fixing up. Our advice is to make a list with short-comings that you are willing to accept and can afford to invest in after you've made the purchase.
4. Rushing when choosing a broker
The housing market is immense. This fact has been one of the main reasons behind the great number of active real estate agencies. If you are looking for a broker through the internet, then you will most probably be overwhelmed with the endless number of choices. What you can do is talk to friends, co-workers, and relatives and see if they can give you the credentials of a top-class estate agency that you can trust.
5. Rushing even more when choosing a lender
Similar to the paragraph above – the number of lenders resembles the number of real estate agencies. What is highly important to remember is going through more than one offer before settling with an offer and ask for recommendations. House mortgages for a purchased home are usually signed up for 20-30 years. Any mistakes you make here will have serious repercussions.