3 ways to invest in real estate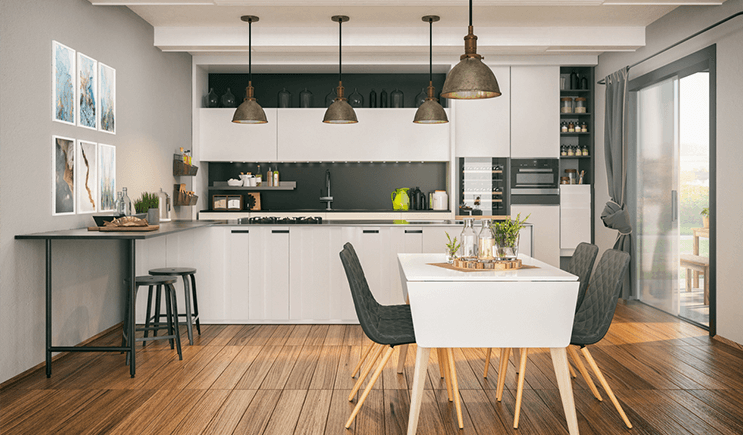 If wealth is on your "to-do" list then real estate investments might be the answer for you. However, just like any other new goal, investing in real estate requires a serious level of knowledge and understanding of the market.
Let's take a look at the basic concept of 3 ways to invest in real estate. But before that, consider the following:
Own your home – before even thinking about investing in real estate, make sure you already own a home. Yes, we mean – no mortgage. Achieving this will help you be more certain when it comes to new investments.
1. House flipping
If you're not familiar with the concept of house flipping – we are here to explain. This is the process of purchasing a property -> improving and renovating it -> selling it. Of course, in order to make a substantial profit, you will have to sell relatively soon after you've purchased it. Two things to keep in mind, first research the market or reach out for a professional opinion to see if it is a good time to buy and sell. And second, even if you have calculated everything, you still can't be 100% sure how much renovation will cost you. There might be a lot of surprises along the way. This means that in reality, you might end up not only not making any profit but even losing money.
2. Rent out
Another way to invest in real estate is to buy and rent out. This is a bit more complicated, and here is why. First of all, maintaining a property of any kind requires a lot of work and responsibility. If you have one too many properties or you live too far, you can hire a maintenance service to take care of that instead of you. Bear in mind that this will result in additional costs. Therefore, you have to carefully calculate what you expect your profit to be and figure out if such an investment is actually worth it. Otherwise, you are risking this to quickly transform from an investment to a financial burden.
3. Real estate investment trusts (REIT)
Real estate investment trusts differ in a lot of ways from other real estate investment scenarios. REITs are big companies or trusts that own large properties. They sell shares to investors. So far, so good – you buy a certain number of shares and turn them into profit. You don't think about renovation, and you have nothing to do with renters or different maintaining services – you are focused only on the profit. Sounds way too good to be true, doesn't it? With REITs, you have little to no control over the property, which you think you partially own. This means that you don't really have a say in the decision-making process, which can be very harmful to your investment. If you want to avoid that, try to invest where you have full control over your assets.